When we talk about nutrition and eating healthy, mostly every one wants to eat better, however, if you are on a tight budget it can be a bit difficult.
If you are the primary caregiver for an aging parent/family member or client, it can be difficult to purchase healthy foods on a small budget. This is especially true if your elder is on a fixed income or if you have a large/growing family to care for. It's important to remember that eating healthy doesn't have to be expensive, you can make healthy choices for you and your family without breaking the bank.
HERE ARE A FEW WAYS TO EATING HEALTHY ON A BUDGET:
Cutting Coupons
First off, let's talk about coupons. Using coupons is a really great way to stretch your food budget. Clipping coupons is a good way for you to save money on items that you already buy. You can usually find coupons in your local newspaper, or in the coupon papers at your local stores. You an also sign up for frequent buyer programs and other saving opportunities for shopping. There are also tons of apps that offer coupons for different stores, you can do a search in either the iOS app store or the android/google play app store.
Start a Small Herb Garden
A really fun and easy way to saving money on healthy food, is to start a small garden growing your own herbs and spices. A herb garden is a lot easier to start as opposed to a vegetable garden, because it doesn't take up a a lot of space and it doesn't require a lot of maintenance. You can grow a simple herb garden on a windowsill or similar small space inside/outside your home. Having a herb garden is also a really great way to keep your aging parent or grandparent active, as it gives them something to do and look forward to as part of their daily routine.
You can find many herb garden kits at your local garden shops, grocery stores or even at places like Home Depot/Lowes or Walmart. Most kits are very reasonably priced and contain seeds, pots and other items that you would need to start your garden. You can also purchase the planters, seed and tools individually depending on the price of the kits. Comparing prices before you make a purchase is the best way to ensure you're not spending too much money.
Cooking with herbs and spices is a really great way to enjoy a healthy meal on a budget. Herbs and spices help add flavor to your dishes without the need for any heavy sauces or butter. Growing your own herbs is also a lot of fun, and it also gives you full control over what type of pesticides is or isn't used on your plants. This is really important, seeing that many store bought herbs/spices usually contain large amounts of sodium.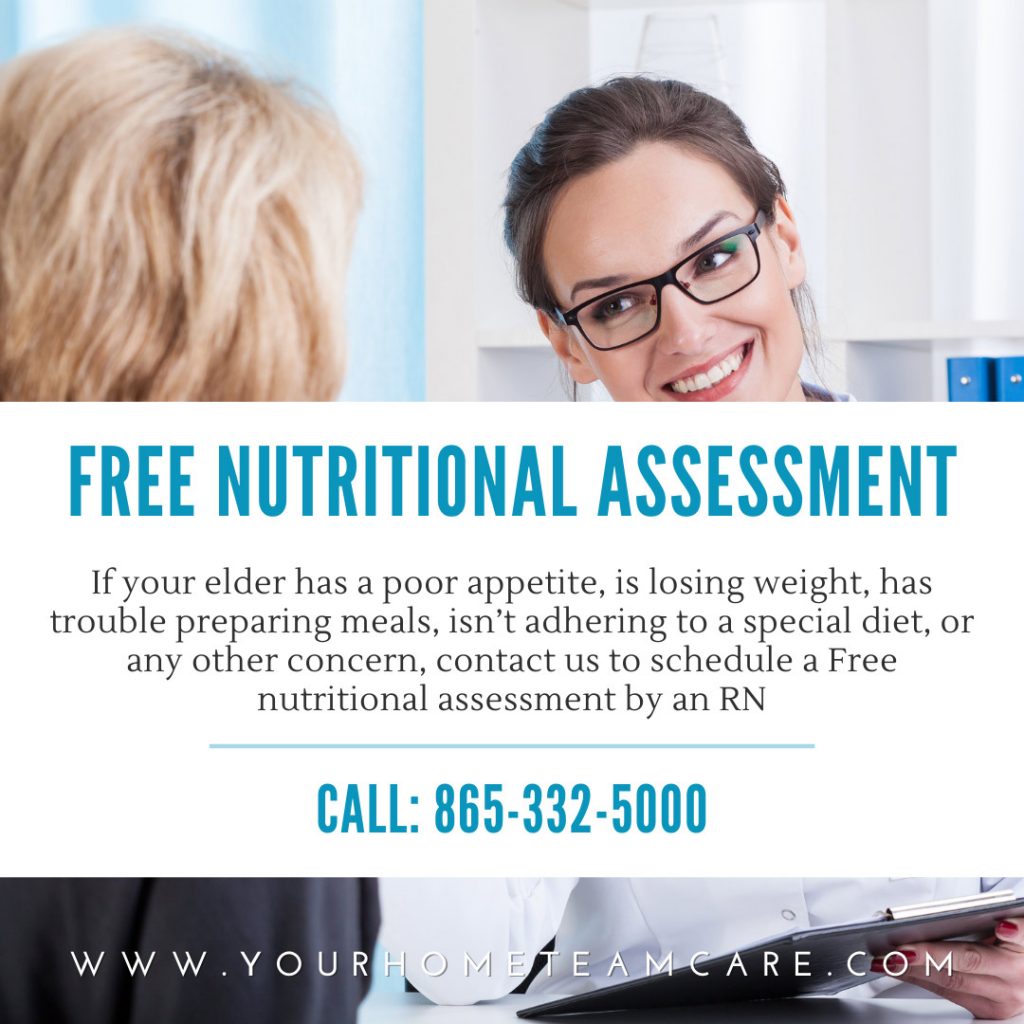 Keep An Eye Out For Discounts At Your Local Grocery Stores
Everyone loves a good sale, and those sales can come in handy when you're trying to save money and shop within a specific budget. Eating healthy doesn't have to be expensive, and if you use your local grocery store sales, you can stock up on important staples such as whole grain cereals, whole wheat flour, bread etc. This can definitely help you stretch your budget a bit further.
Now, in addition to manufacturers coupons, a lot of grocery store chains offer customer loyalty cards which allow shoppers to save money on products that they buy regularly. Some grocery store loyalty programs often print coupons for products customers have bought in the past, and others offer a certain discount on products when you rack up enough points, or discounts on store brands etc. This is a great way to save money and since most of these programs are free, there is really no downside to signing up for them.
It's Always Good To Stock Up On Meats/Seafood/Poultry
Stocking up on meats/seafood/poultry during store sales is also a great way to save money when you're shopping. Buying a second hand chest freezer can also be a good investment, especially if you have a large family to take care. Having a large freezer space allows you to take advantage of grocery store sales and stock up on chicken, beef, lamb, pork and seafood when they are on sale.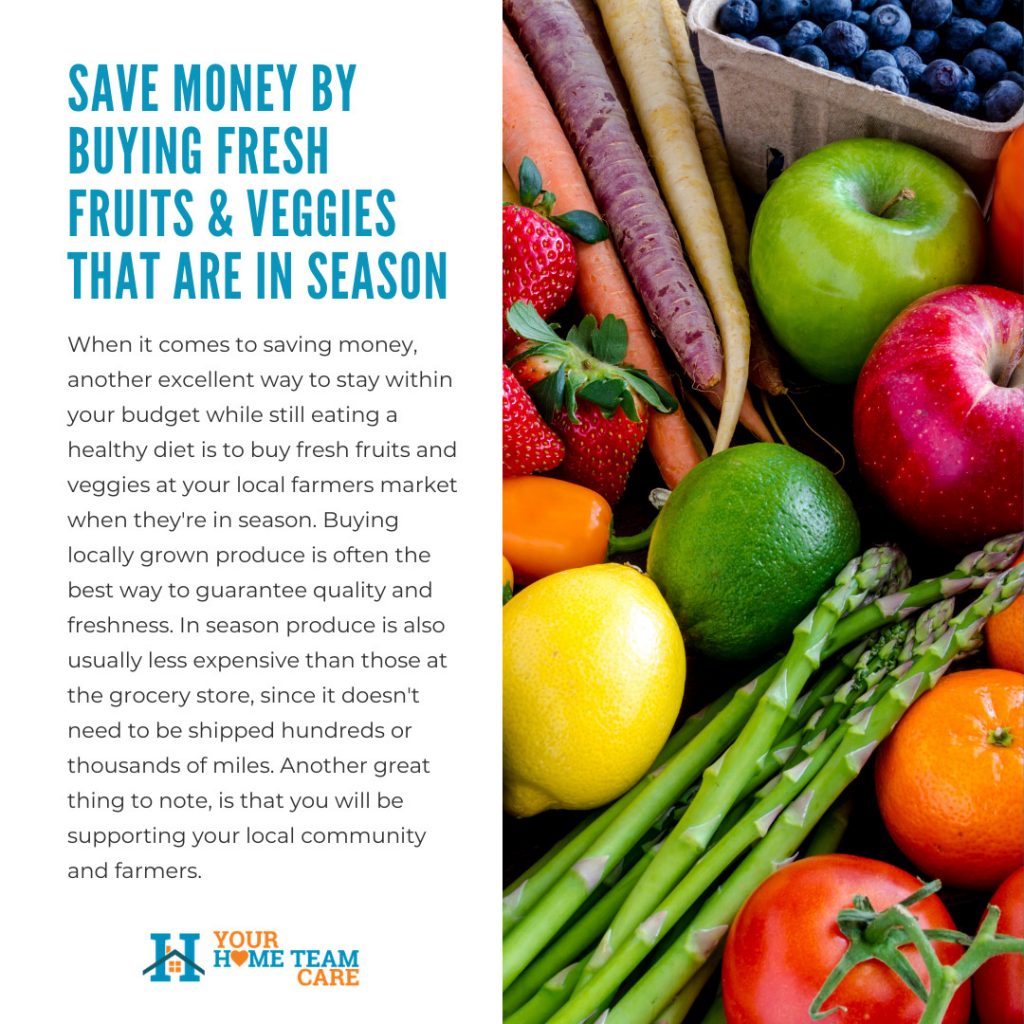 Planning Out Your Meals Each Week Can Also Help You Save
When it comes to eating healthy, careful meal planning can also help you save money. When you plan meals well ahead of time, it allows you to take advantage of what items you already have to create delicious, nutritious meals without spending any additional money.
If you set up a weekly menu, you will be able to see exactly what you need to purchase when you go shopping. This way you're only buying the things you need, instead of purchasing items spontaneously that you may not even use. Planning your meals at the start of the week will save you time and money, and it will make meal time less stressful.
Let's look at an example; lets say you're making a steak dinner, well why not stretch that expensive skirt steak by adding some chunks of inexpensive beef, as well as some pineapples or green peppers? This will not only give you twice the amount of food, but you will also have a healthier meal.
The key is to remember that no matter what strategies you use, eating healthier is a choice and it only requires a little bit of effort and planning. You can stretch your budget using the above tips, which will allow you to cook healthy meals at home for your and your family without breaking the bank. It is also important to note that cooking healthier will also pay off in the long run because you and your loved ones will have increased health and energy levels.
Always remember that proper nutrition is an important and often neglected when it comes to seniors, or disabled individuals. Many seniors have a poor appetite or may have difficulty preparing their own meals. If you live in the Knoxville area and notice that your aging loved one is experiencing a poor appetite, is loosing weight, not keeping up with their diet, or any other nutritional concerns, you can reach out to us for help. Give us a call at 856-332-5000 to schedule a Free nutritional assessment by an RN.