Aging In Place:
Is There A Price To Pay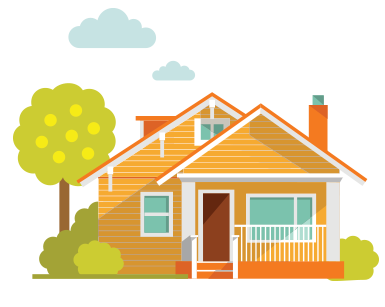 According to a survey by AARP, 90% of older adults 65 and better would prefer to stay in their own homes and age in place rather than go to one of their area's independent living or assisted living communities.
Aging in place is defined by the U.S. Centers for Disease Control and Prevention (CDC) as "the ability to live in one's own home and community safely, independently and comfortably, regardless of age, income or ability level." But there is a cost related to aging in place. Is your current home conducive for aging in place or will it need modifications to make it a more functional, safer, and more comfortable living space.
This design concept based on making homes usable by multiple generations is called universal design. It includes features like single-level living space with wider hallways and doorways allowing for wheelchair access; lever-style door handles that are easier to open; nonslip floors; and handrails and grab bars to prevent falls.
Your lifestyle is also an important consideration when aging in place. How will your living expenses and quality of life change as you get older. What if you or your partner require more care and medical attention. Here are some factors to consider when determining if aging in place is right for you.

HOME UPGRADES:
What universal design improvements do you need to make so your home is safe and comfortable now and in the future?
Walk-in shower and/or tub
No-step home entrance
Home on one level
Doorways and hallways that can accommodate a wheelchair
No-slip floors
Handrails and grab bars
Lever-style doorknobs

Money Management:
What servers and expenses do you need to budget for now and in the future?
Rent or mortgage
Property Tax
Utility Bills
Home Upkeep and Maintenance
Vehicle maintenance, gas, insurance and repairs

Household Chores:
What are you currently doing around the house that you may need assistance with in the future?
Housecleaning
Laundry
Yardwork (lawn, leaf and /or snow removal)
Grocery Shopping
Cooking

Health and Wellness:
What memberships, class, clubs, and organizations are you involved in to keep you physically and socially active? What is you or your spouse needs long-term care?
Church
Gym Membership
Art Classes
Social Outings
Higher Levels of Care

Peace of Mind:
What help would you need to feel safe and secure?
Trusted staff
24-hour security
Alert system for medical emergencies